We would like to invite you to our Trunk or tREAD Literacy Night. This event will give our students a chance to dress up in their Halloween costume and trick or treat in a safe and educational way. In order to keep everyone safe, you will not need to exit your vehicles. This event will take place in our Thigpen-Zavala parking lot using a drive-thru model. We need your assistance in order for this event to be successful. We will be accepting candy donations from Oct. 1st-Oct.27. If you would like to donate candy, please drop off your donation in our front office. Thank you for all your cooperation and we look forward to seeing you at our Trunk or tREAD!! ************Queremos invitarlos a nuestra noche de literatura donde nuestros alumnos podrán venir vestidos en su disfraz de Halloween y pedir dulces. Para la seguridad de todos, no será necesario bajarse de su vehículo ya que este evento será en forma de auto servicio por todo el estacionamiento de nuestra escuela Thigpen-Zavala. Necesitamos su ayuda para que este evento sea exitoso. Estaremos recibiendo donaciones de dulces empezando el 1ro de octubre-27 de octubre. Si gusta hacer una donación, favor de dejar los dulces en la oficina. Gracias. Los esperamos!!
Happy Principals Month to our very own Mrs. Casas! Thank you for your hard work and dedication to our students, staff, and community. We appreciate you!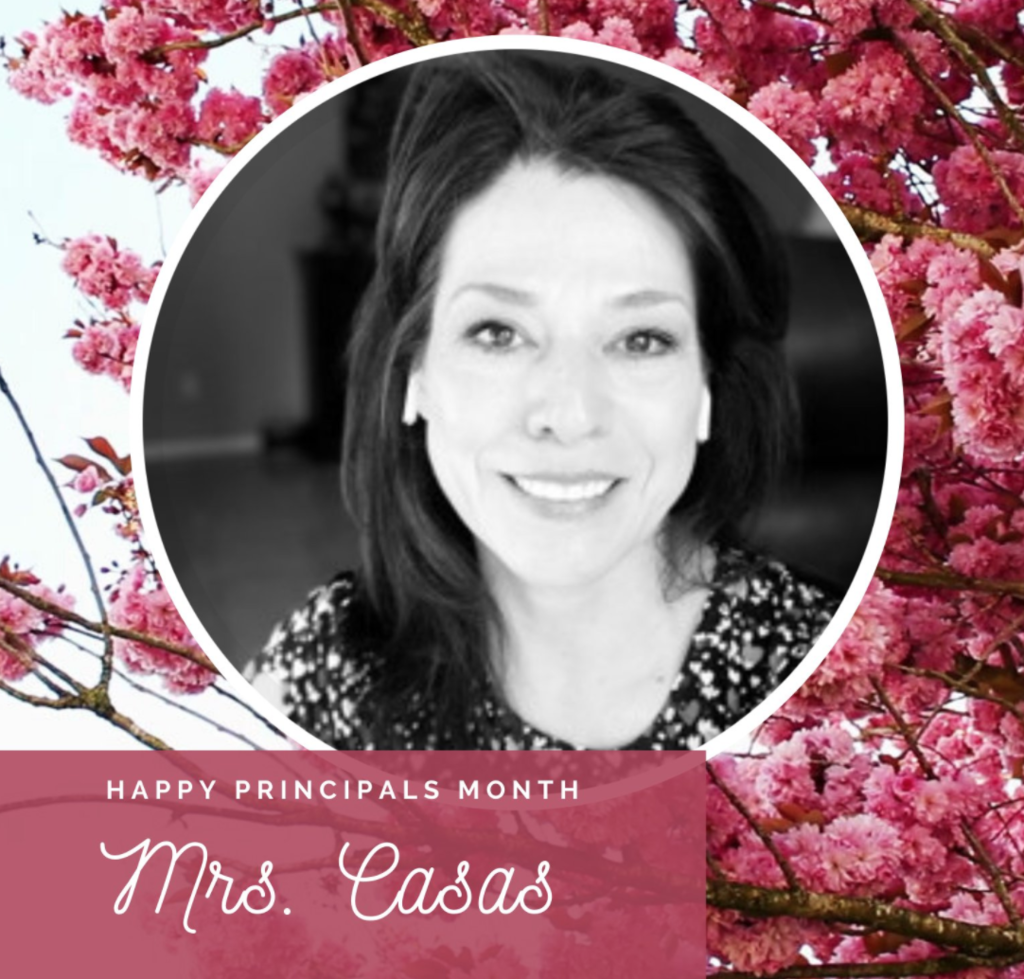 Hawks want to recognize the work of our amazing custodians for their dedication tokeeping our building beautiful and safe. ***** Hawks quiere reconocer el trabajo de nuestros increíbles conserjes por su dedicación para mantener nuestro edificio hermoso y seguro.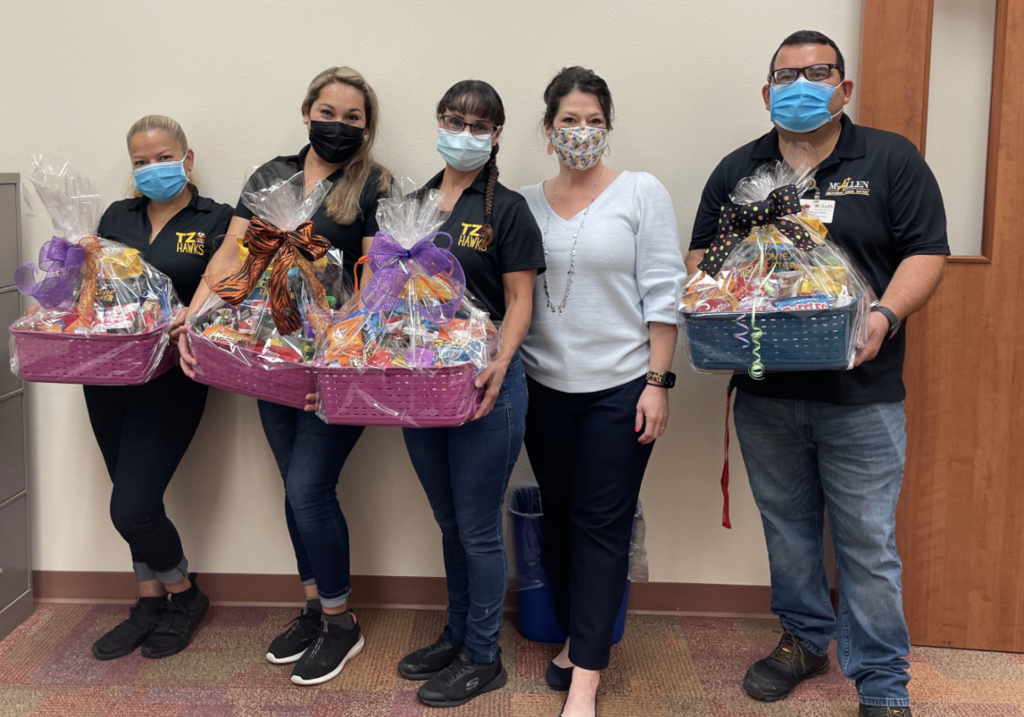 Spirit Sale started today! Shirts may be purchased online! *There is a convenience fee if you are paying online. ONLINE STORE:
https://tx-mcallen.intouchreceipting.com/
Payment may be cash, check or online. *You may pay with credit card/debit card with School Secretary. Order forms and payment due Friday, October 15th.If you have any questions, call us at (956) 971-4377. Thank you in advance for your support. Las camisas se pueden comprar en línea! * Hay una tarifa de conveniencia si paga en línea. TIENDA ONLINE:
https://tx-mcallen.intouchreceipting.com/
El pago puede ser en efectivo, cheque o en línea. * Puede pagar con tarjeta de crédito / débito con la Secretaría de la Escuela. EL último día para hacer su pedido sera el 15 de octubre. Si tiene alguna pregunta, llámenos al (956) 971-4377.Gracias de antemano por su apoyo.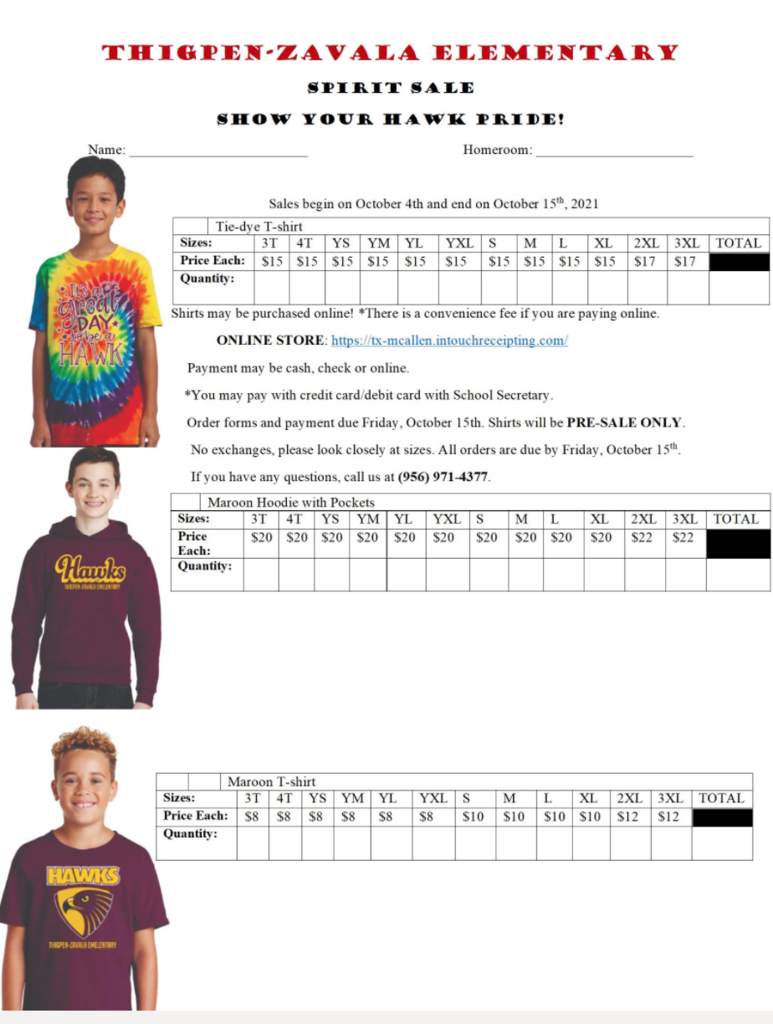 Weather Update: McAllen ISD is closely monitoring the weather. At this time, all campuses, district offices & transportation will continue with its regular schedule today. We encourage you to take precautions to work and school.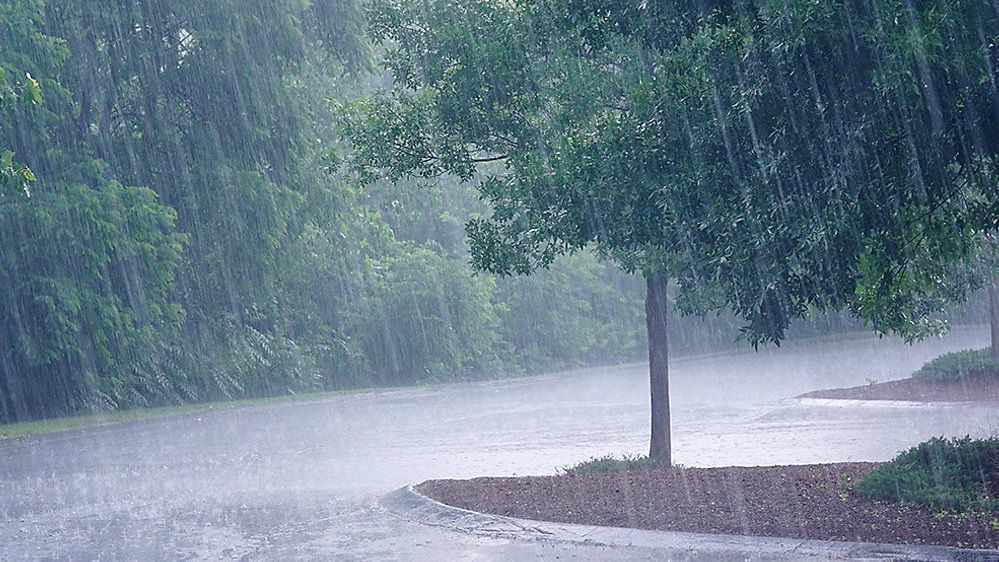 Hello families, Just a friendly reminder that we will not have school Monday, September 6, 2021. Hola familias, Solo un recordatorio amistoso de que no habrá clases el lunes 6 de septiembre de 2021.
2021-2022 School Supply List/ Lista de útiles escolares 2021-2022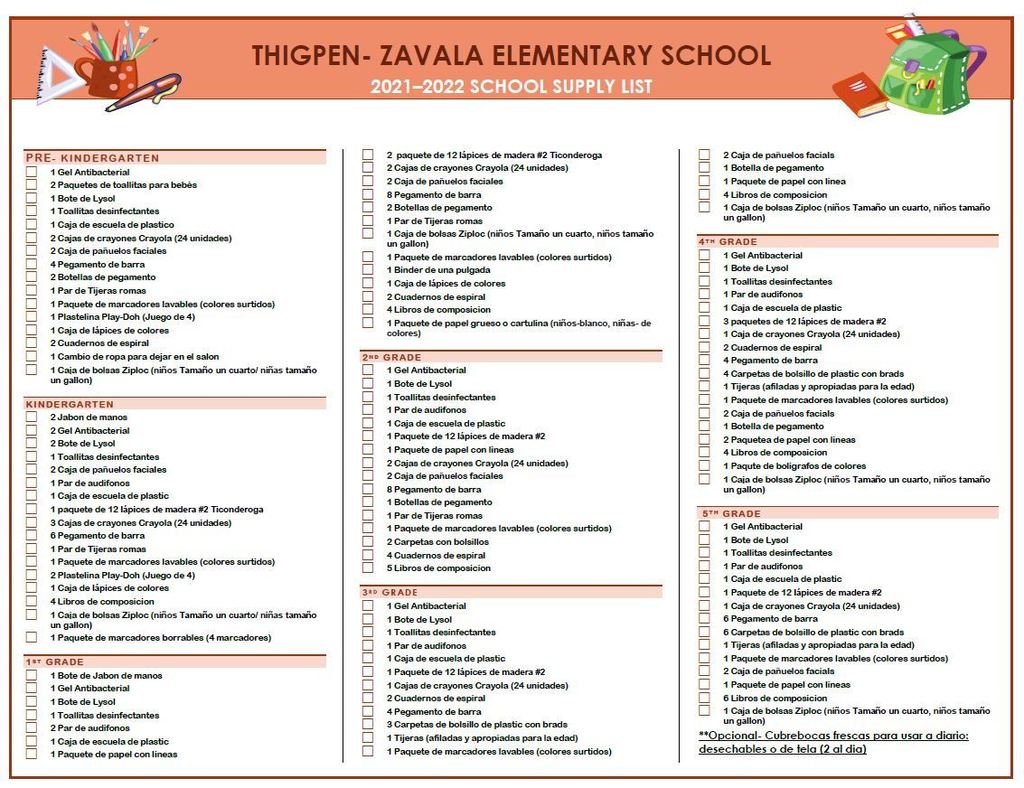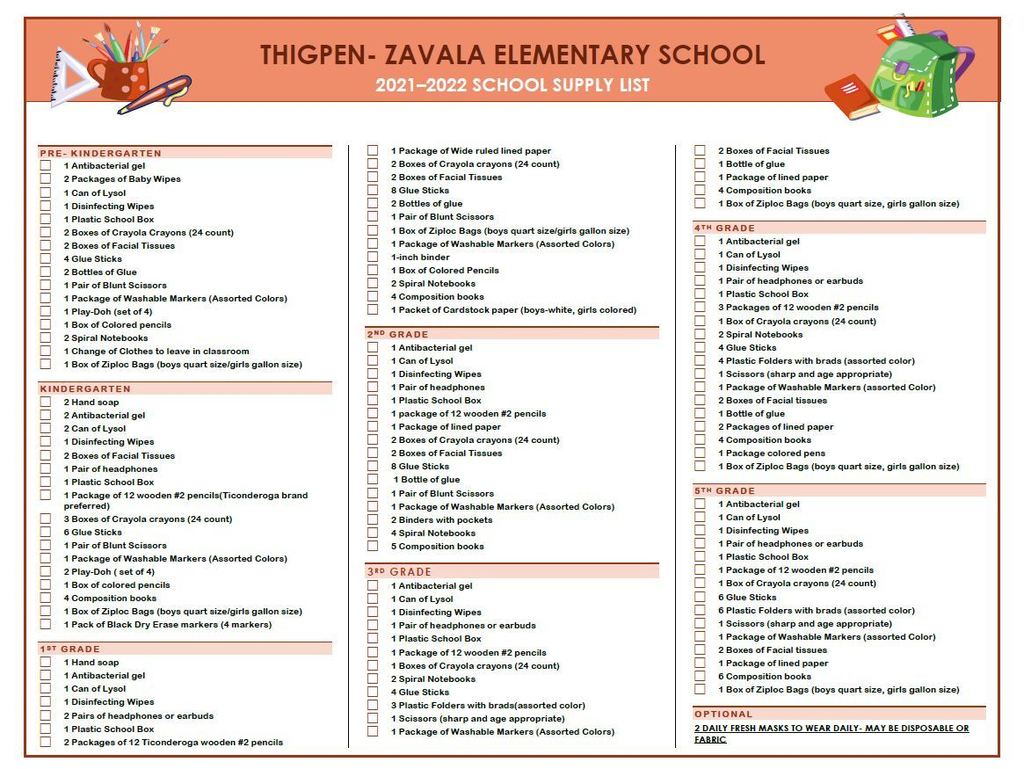 Parents: Our 5th Grade Awards Ceremony will be on Friday, May 21st at 8:30 a.m. For everyone's safety, the 5th grade classes will have their own time slot and students will be receiving only 2 tickets for family members. If you have any questions, please let me know. We hope to see you soon! Padres: Nuestra Ceremonia de Premiación de 5to Grado será el viernes 21 de mayo a las 8:30 a.m. Para la seguridad de todos, las clases de 5to grado tendrán su propio horario y los estudiantes recibirán solo 2 boletos para miembros de la familia. Si tiene alguna pregunta, por favor hágamelo saber. ¡Esperamos verlos pronto!
Thank you Mrs. Casas for your leadership and dedication to our TZ school community. We are fortunate to have you as our school principal! Happy National School Principal's Day!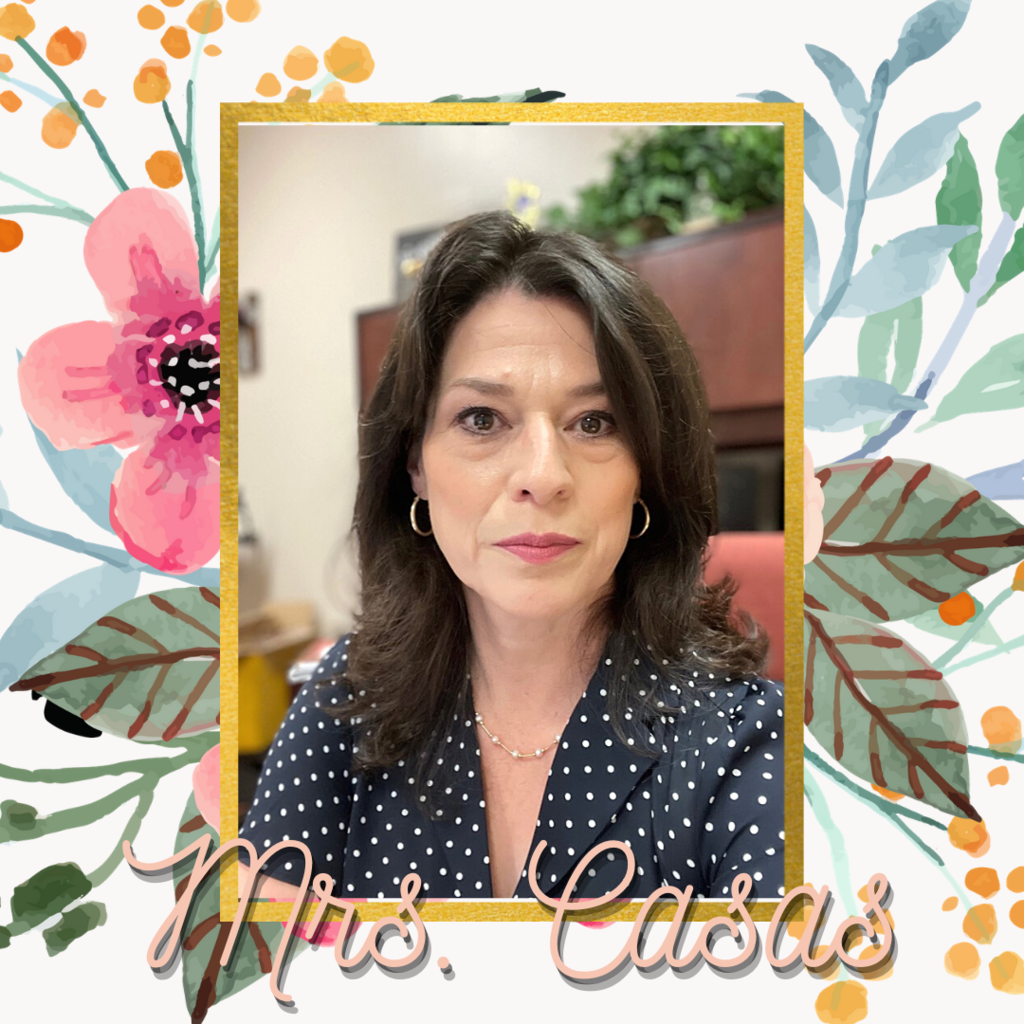 Happy Earth Day! 5th grade did their bit in helping our Earth today by planting a tree at TZ! ¡Feliz día de la Tierra! ¡El quinto grado hizo su parte para ayudar a nuestra Tierra hoy al plantar un árbol en TZ!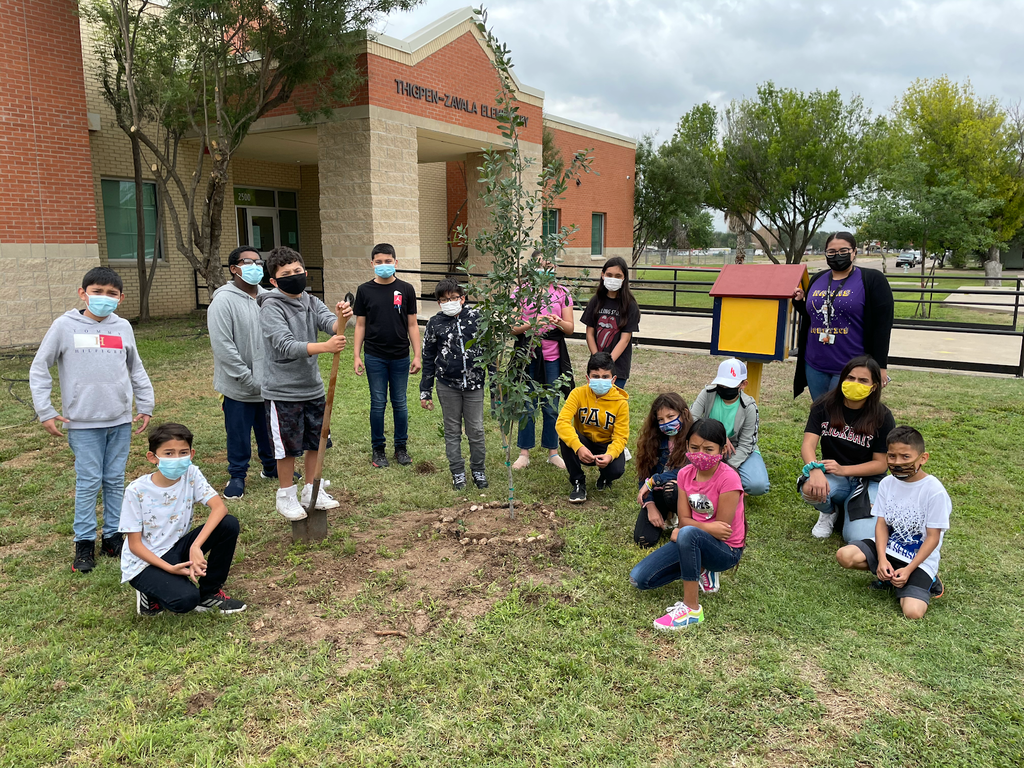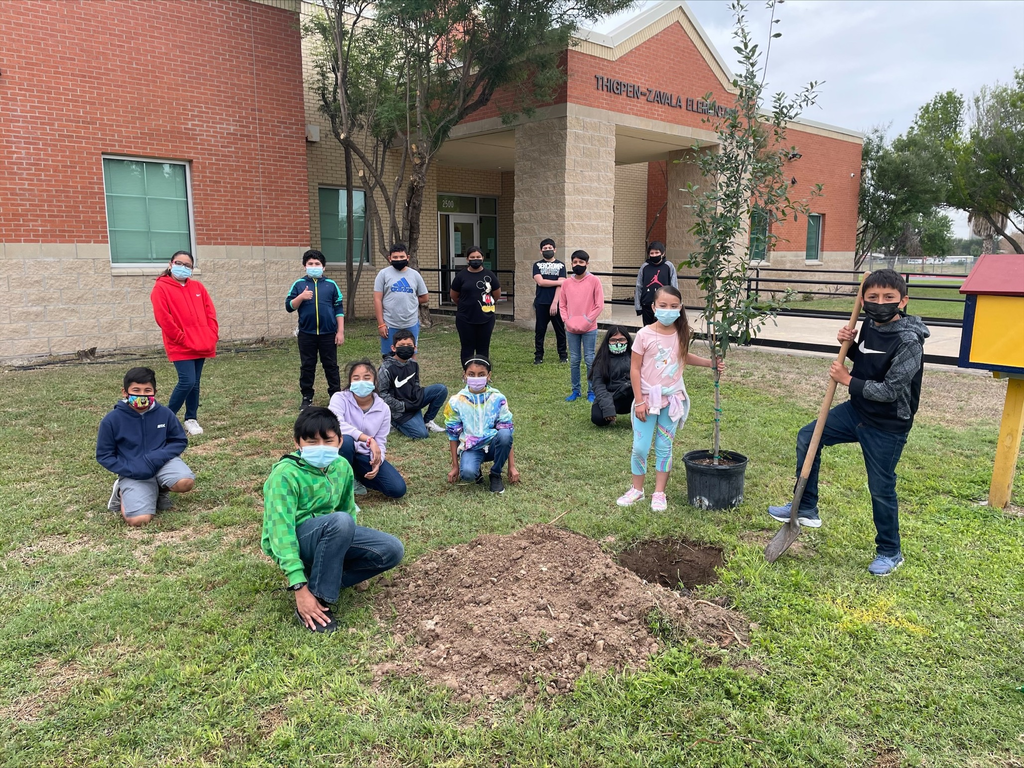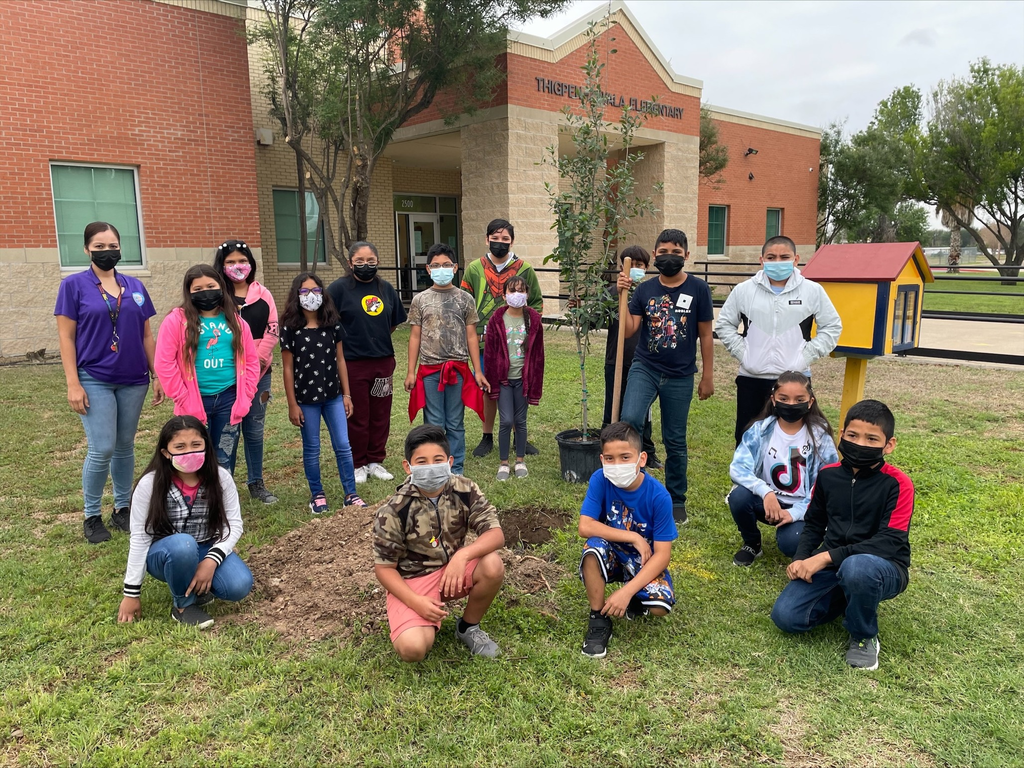 We hope you lovely ladies had a great week! Thank you for everything you do!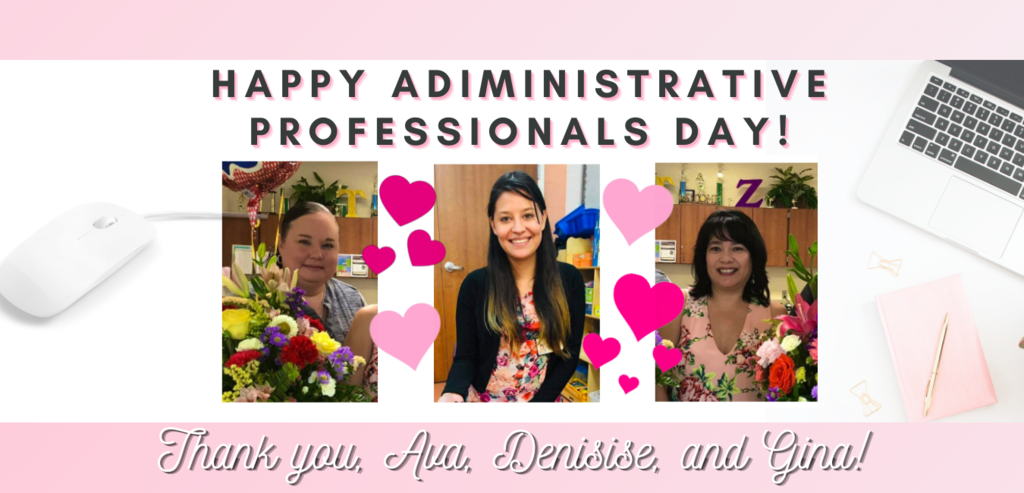 El Proyecto Campeón ¡Comparta sus pensamientos! Utilice los enlaces para compartir sus ideas en Thought Exchange. Esperamos revisar sus pensamientos y continuar sirviendo a nuestros estudiantes y familias. Haga clic para participar:
https://5il.co/rma4
Dear Parents, You are invited to participate in our first ever Online Fundraiser. The money we raise this year will be used for student incentives and campus enhancements. Every penny... every dollar we raise is important and will greatly benefit our children. All we need now is you.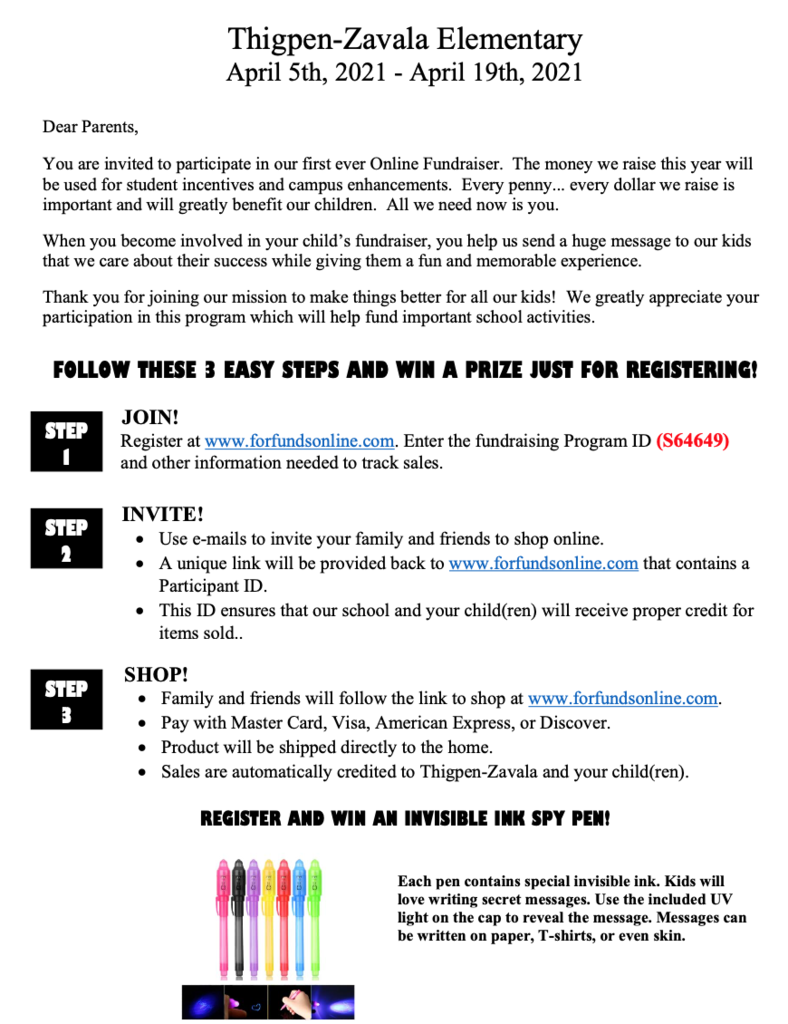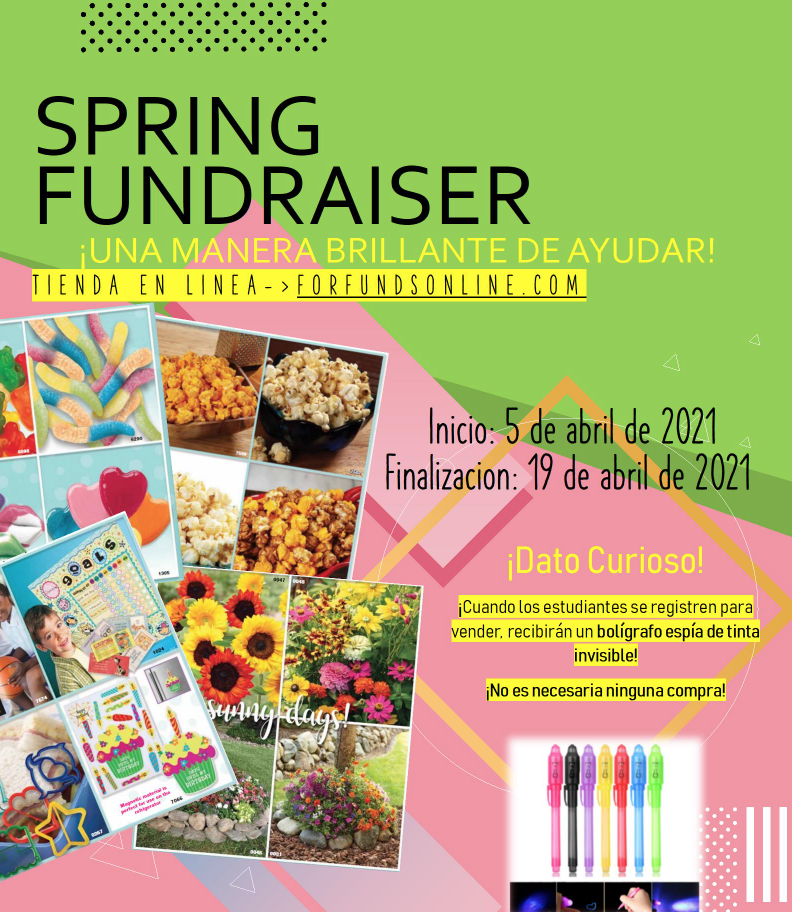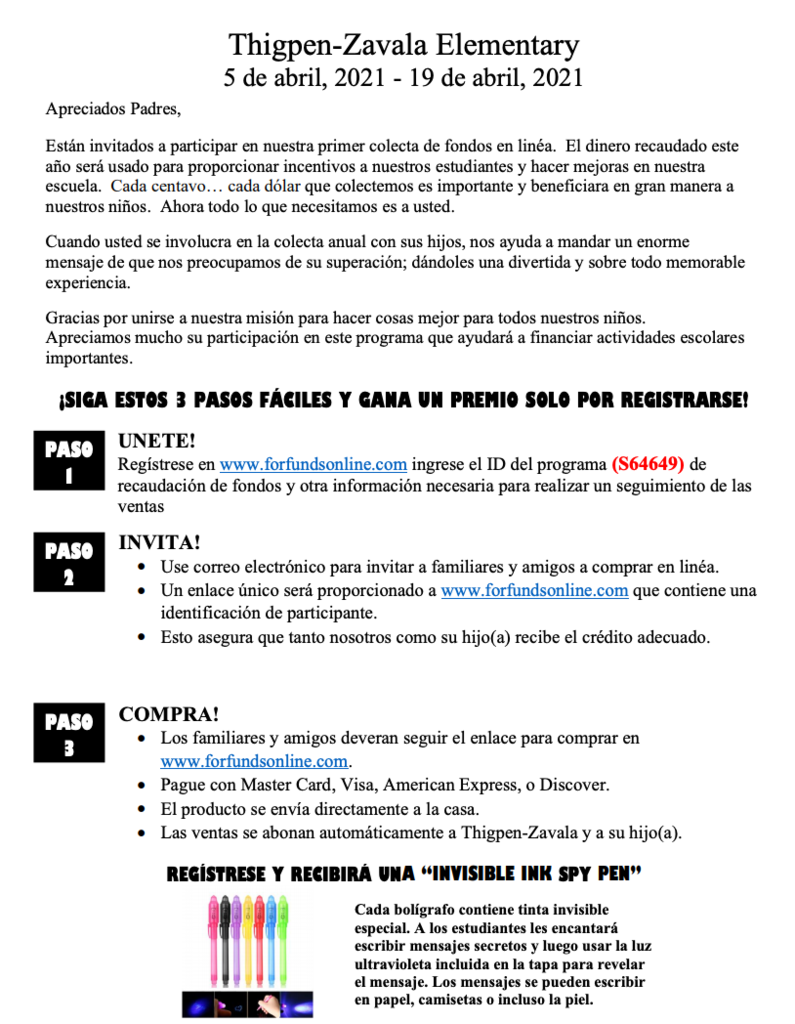 TZ BUNNY HOP PARADE! Save the Date: We will be having a car parade on Wednesday March 31 at 5:00 PM. *Students that met their AR goal for the 4th six weeks will get a special prize from Mrs. Ramirez * Reserve la fecha: Tendremos un desfile de autos el miércoles 31 de marzo a las 5:00 PM. * Los estudiantes que alcanzaron su meta de AR para las 4tas seis semanas recibirán un premio especial de la Sra. Ramirez *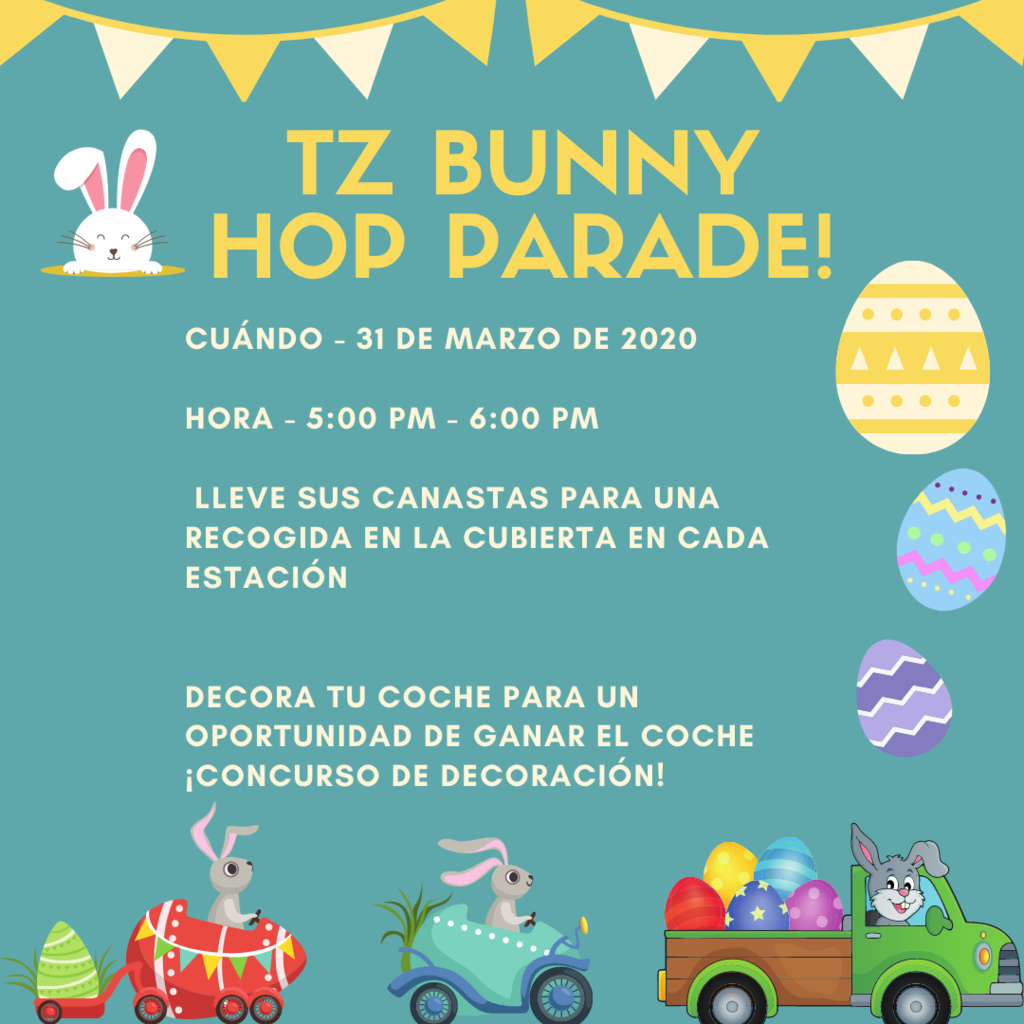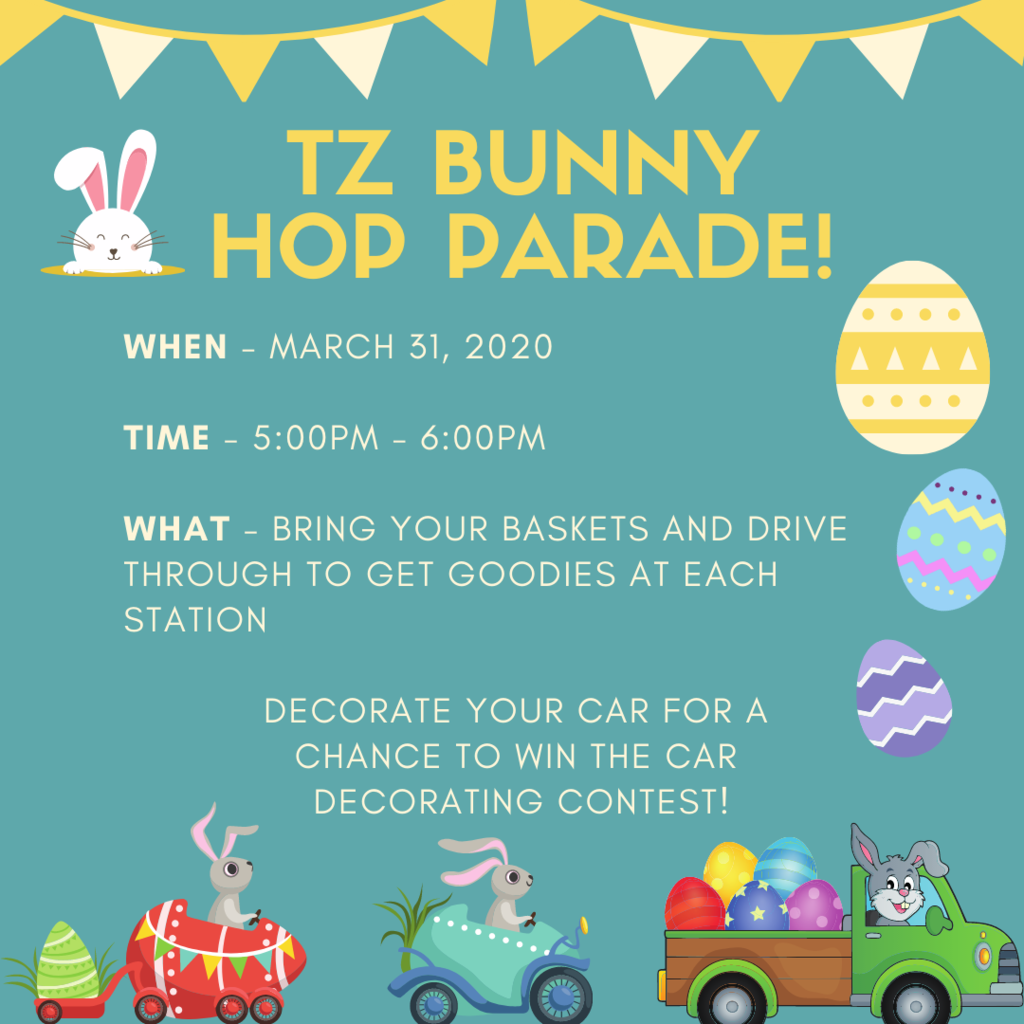 Fresh Fruit and Vegetable Program - Hawk Families, we will be having a fruit and vegetable distribution on March 24th. Come by for a curbside pick up! First come, first serve! Programa de frutas y verduras frescas - Familias Hawk, tendremos una distribución de frutas y verduras el 24 de marzo. ¡Venga a recogerlo en la acera! ¡Se le sirve en orden de llegada!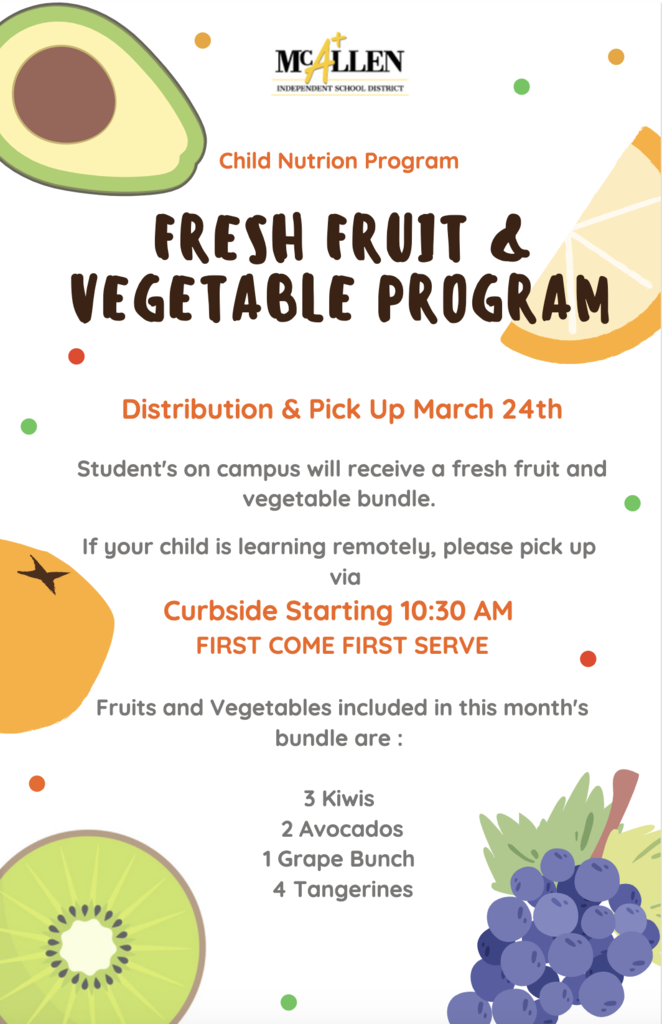 This week we are recognizing one year since our County and community began the response to COVID-19. School nurses, like our very own Nurse Prata have been called upon to not only lead the efforts of educating our families, but also ensuring that safety protocols are in place at schools. They have spent countless hours administering vaccines alongside their peers from Hidalgo County Health Department. Today we say, "THANK YOU Nurse Prata, for taking such good care of us". ***** Esta semana reconocemos un año desde que nuestro condado y nuestra comunidad comenzaron la respuesta al COVID-19. Las enfermeras escolares, como nuestra propia Enfermera Prata, han sido llamadas a no solo liderar los esfuerzos de educar a nuestras familias, sino también a garantizar que los protocolos de seguridad estén implementados en las escuelas. Han pasado innumerables horas administrando vacunas junto con sus compañeros del Departamento de Salud del Condado de Hidalgo. Hoy decimos: "GRACIAS Enfermera Prata, por cuidarnos tan bien".
Spring Break March 15th -19th, 2021 No school. Classes will resume on Monday, March 22nd. No hay escuela el viernes, 12 de marzo 2021 Vacaciones de Primavera 15 -19 de marzo. Las clases se reanudan el lunes 22 de marzo.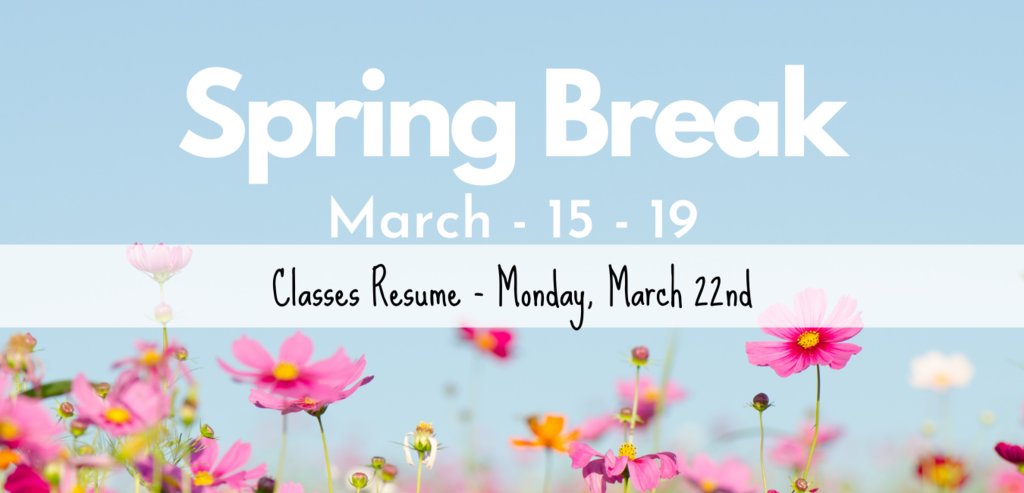 We welcome you to join our Hawk family! Register today! ¡Le damos la bienvenida a unirse a nuestra familia Hawk! ¡Regístrese hoy!
https://youtu.be/fldninOJ_vo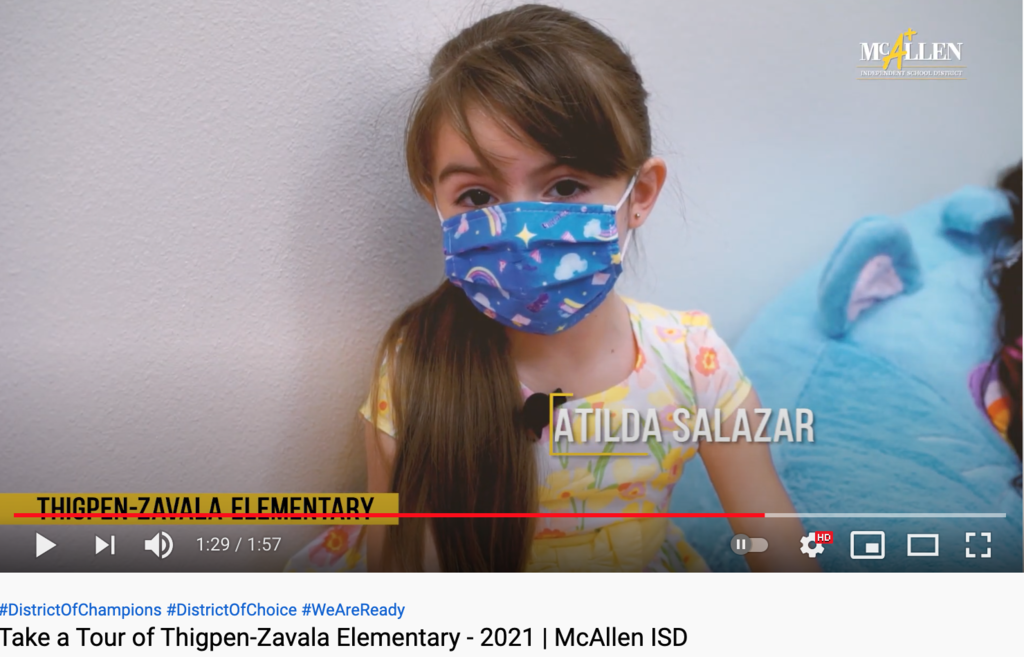 Tuesday, February 16, 2021 ALERT: After much reflection and consideration, McAllen ISD is cancelling all classes for Wednesday-Friday (February 17-19, 2021) this week. With growing reports of families experiencing power outages, water and fuel shortages already numbering in the thousands, McAllen ISD made this decision with the best interests of the community in mind as many families are struggling with these challenges. At this point, McAllen ISD plans to return to normal operating procedures on Monday, February 22, 2021. Any McAllen ISD families needing hot spots for connectivity may pick them up Wednesday (5-6:30 p.m.) at McAllen ISD Central Office (2000 N. 23rd St.). For meal services, please refer to the McAllen ISD meals page for updated meal locations at this link:
https://mcallenisdtx.sites.thrillshare.com/page/mcallen-isd-meal-program\
. Varsity athletic events for this week will run as scheduled. A limited number of employees may be needed to respond to facility and other issues. Information regarding work schedules will continue to be shared with them by their supervisor. The district will continue monitoring weather forecasts and will post updates as changes are needed. ____________________________________ Martes, 16 de Febrero del 2021 ALERTA: Después de mucha reflexión y consideración, McAllen ISD cancelará todas las clases del Miércoles a Viernes (17-19 de Febrero del 2021) esta semana. Con crecientes informes de familias que experimentan cortes de energía, escasez de agua y combustible que ya se cuentan por miles, McAllen ISD tomó esta decisión teniendo en cuenta los mejores intereses de la comunidad, ya que muchas familias están luchando con estos desafíos. En este punto, McAllen ISD planea regresar a los procedimientos operativos normales el Lunes 22 de Febrero del 2021. Cualquier familia de McAllen ISD que necesite dispositivos de internet para la conectividad puede recogerlos el Miércoles (5-6:30 p.m.) en la oficina central de McAllen ISD (2000 N. 23rd St.). Para obtener información sobre los servicios de comidas, consulte la página de comidas de McAllen ISD para conocer los sitios de comidas actualizadas en este enlace:
https://mcallenisdtx.sites.thrillshare.com/page/mcallen-isd-meal-program\
Los eventos deportivos de Preparatoria (Varsity) de esta semana se llevarán a cabo según lo programado. Es posible que se necesite un número limitado de empleados para responder a las instalaciones y otros problemas. Su supervisor continuará compartiendo mas información sobre los horarios de trabajo. El distrito continuará monitoreando los pronósticos meteorológicos y publicará actualizaciones a medida que se necesiten cambios.