Our cross country team competed today and did an incredible job. Our girls brought home 2nd place overall and the boys took 3rd place. Great job Hawks. Coach Perales and Coach Valdez are the best! **** Nuestro equipo de cross country compitió hoy e hizo un trabajo increíble. Nuestras niñas se llevaron a casa el segundo lugar general y los niños el tercero. Gran trabajo Halcones. ¡El entrenador Perales y el entrenador Valdez son los mejores!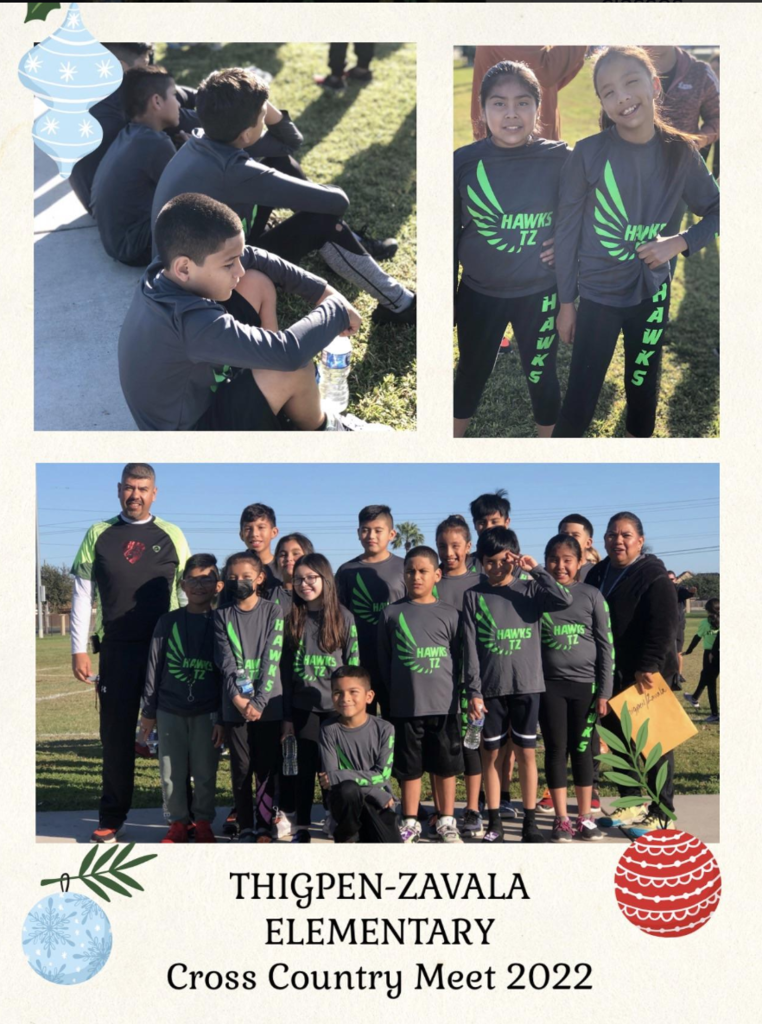 Congratulations to our Spelling Bee Winner and participants!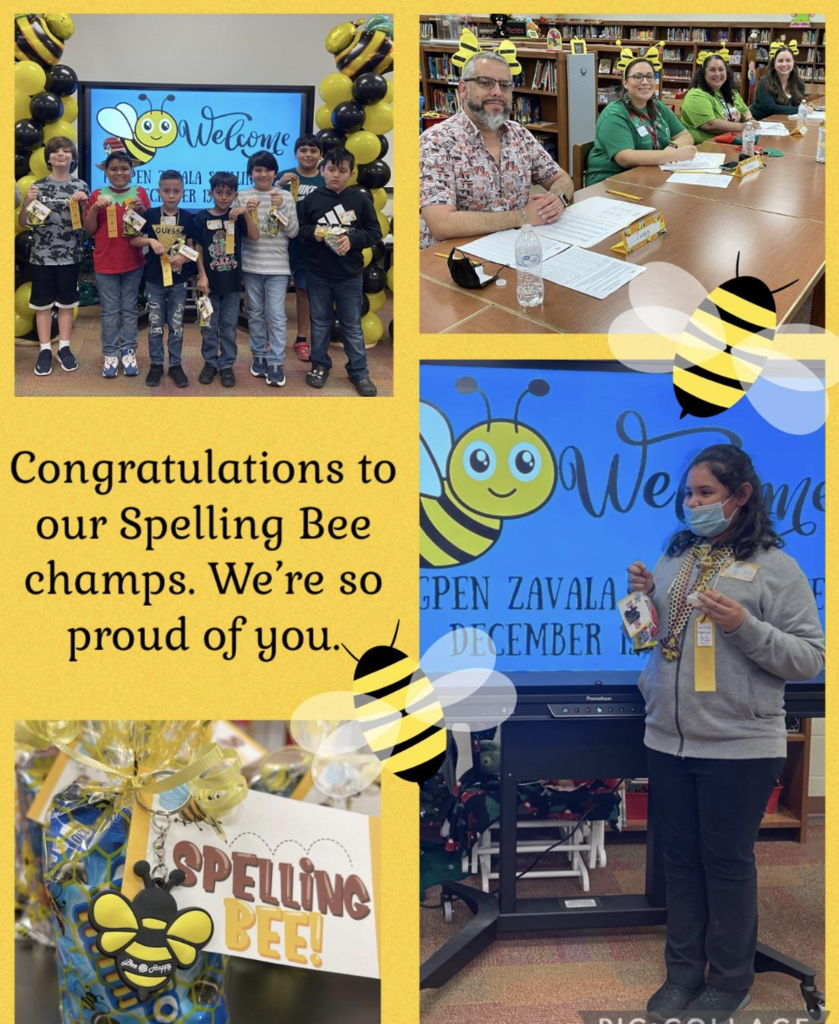 Dear Parents, According to the Dyslexia Handbook (revised 2021), early intervention is key to developing literacy skills for all students. The purpose of this letter is to notify you of dates, resources and where to find Dyslexia-related information.//////Estimados padres, De acuerdo con el Manual de dislexia (revisado en 2021), la intervención temprana es clave para desarrollar habilidades de alfabetización para todos los estudiantes. El propósito de esta carta es notificarle fechas, recursos y dónde encontrar información relacionada con la dislexia.

Please join us August 18 for a presentation and discussion on safety & security measures McAllen ISD has in place for the protection of students and staff at our schools. Join us at McAllen High School from 6-7:30pm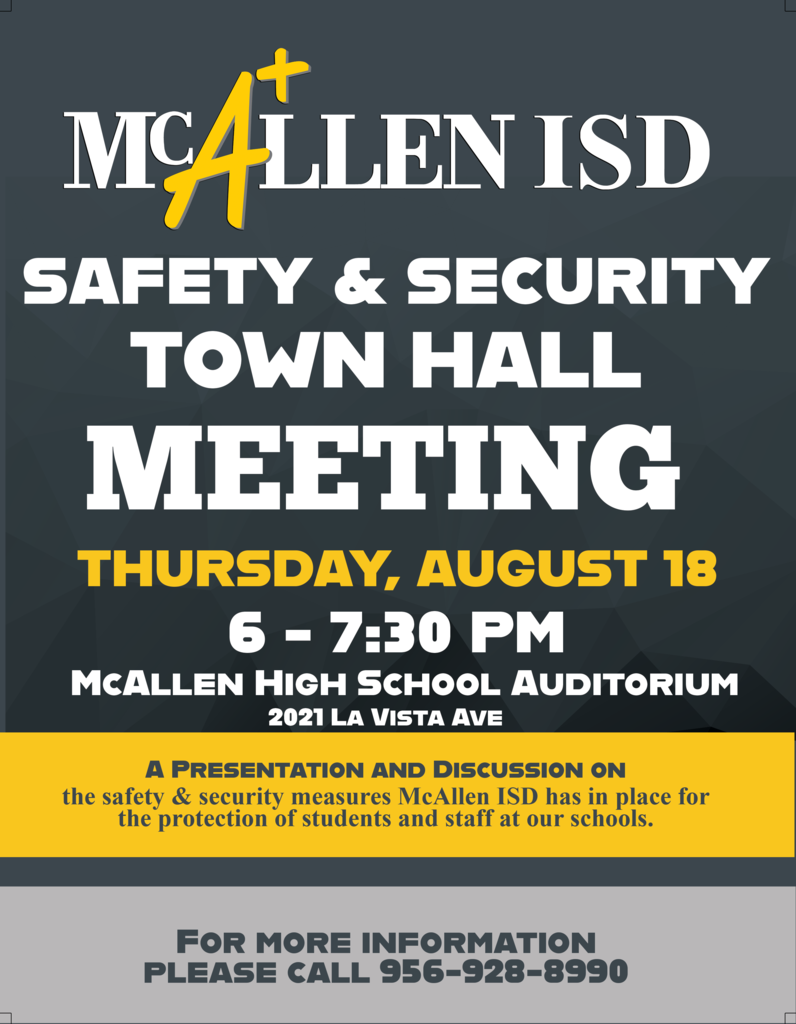 Join us and save the date, parents!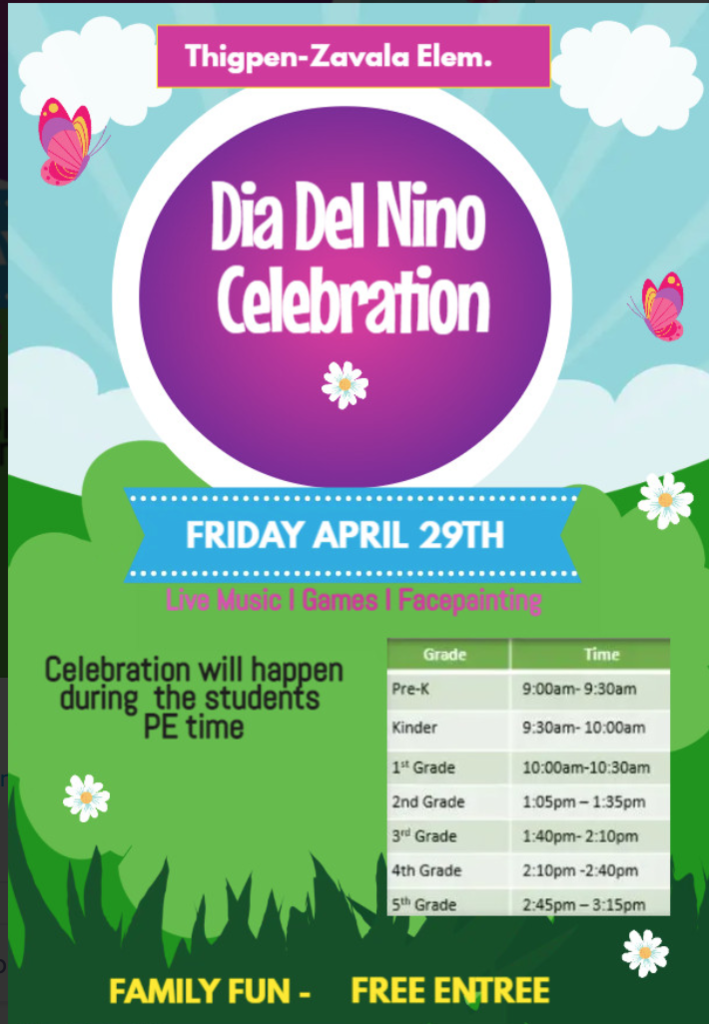 El evento Bunny Hop fue un gran éxito y todo gracias a ustedes, padres. Muchas gracias a todos los que participaron y a los que ayudaron en el evento. ¡Nos vemos el lunes! The Bunny Hop event was a huge success and it's all thanks to you parents. Many thanks to everyone who participated and everyone who helped out at the event. See you on Monday!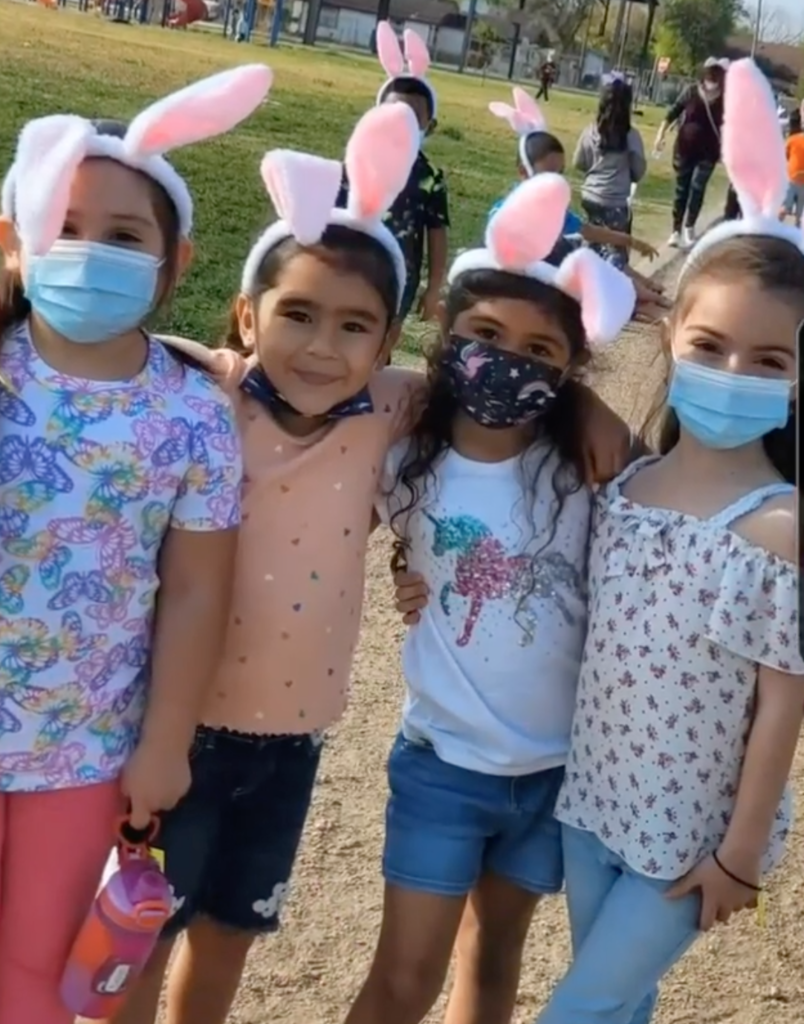 It was wonderful seeing families for our Open House! Thanks for visiting with Mrs. Bazan & Mrs. Barrera, your friendly School Counselors! ¡Fue maravilloso ver a las familias en nuestra jornada de puertas abiertas! ¡Gracias por visitar a la Sra. Bazán y la Sra. Barrera, sus amigables consejeras de la escuela!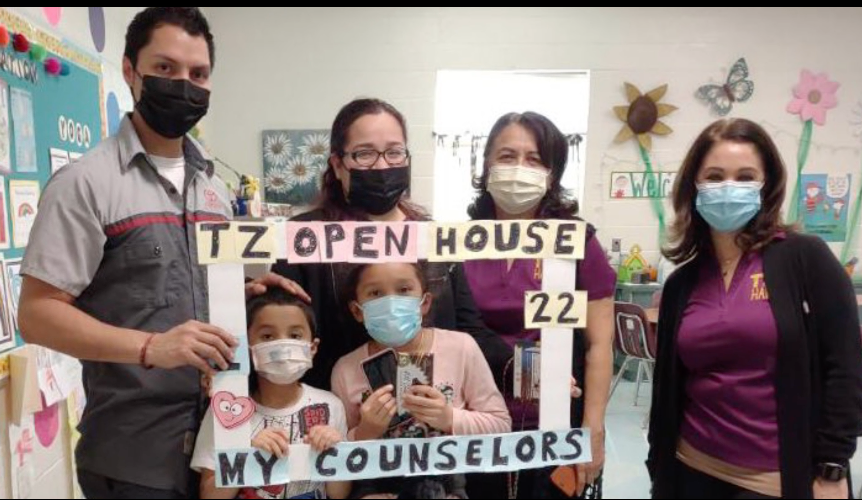 Mila Robles in 3rd grade is our very first student to reach 100 Hawk Miles this school year. Congratulations Mila!!! Way to go!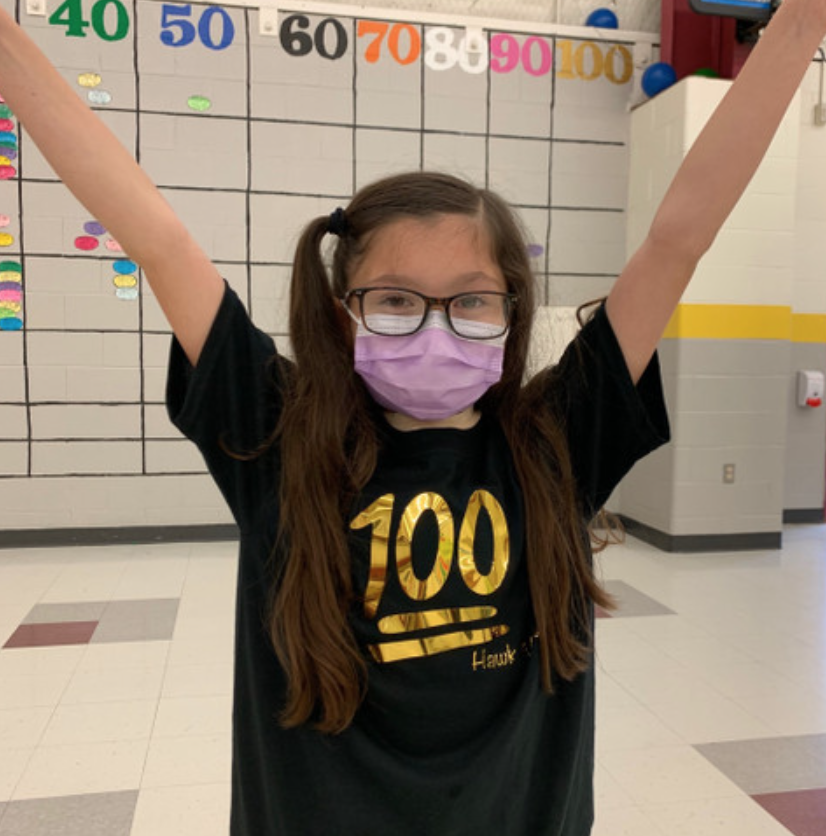 Congratulations to Alondra Benavides, who has been named Junior Youth of the Year for the Boys & Girls Club of Mcallen! We are so proud of you!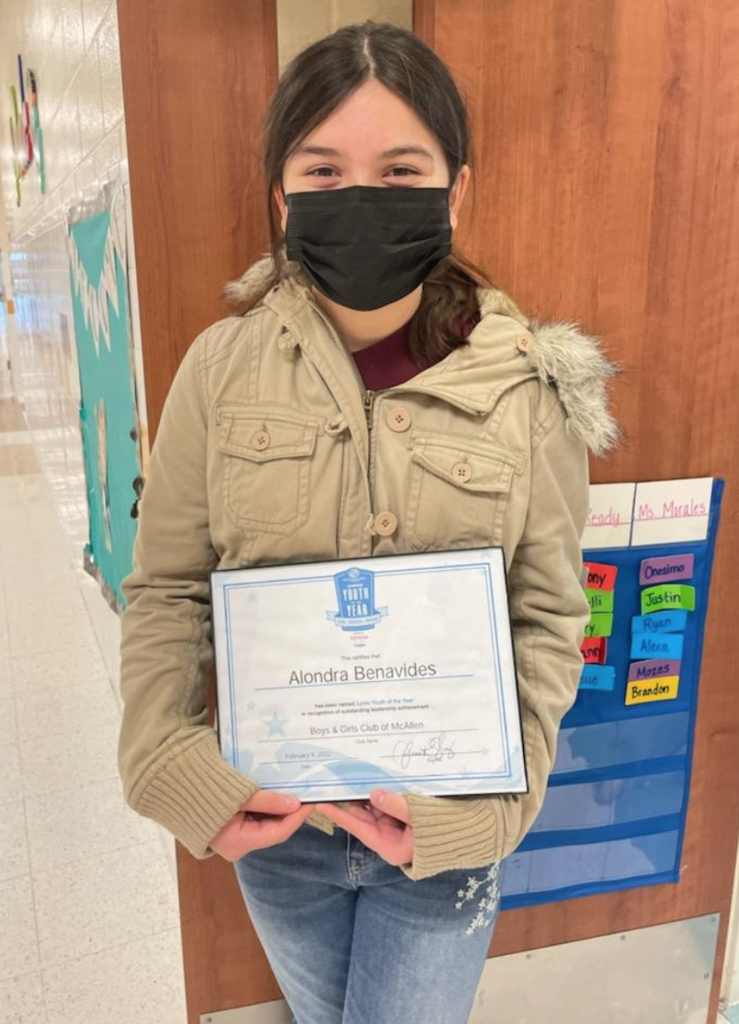 Congratulations to our 3rd grader Aiden Rocha for competing in the District Spelling Bee! He did an amazing job! We are so proud of you! 🏆🐝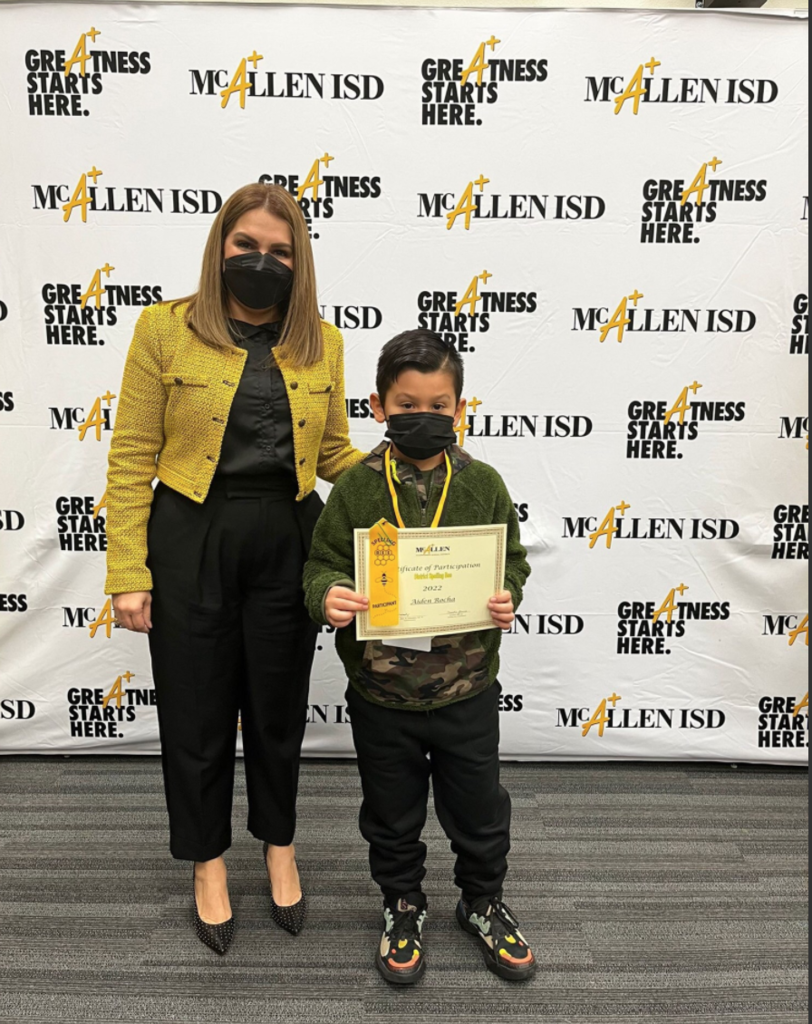 Congratulations to Yesenia Rodríguez, our 2021-2022 Thigpen-Zavala Elementary Teacher of the Year!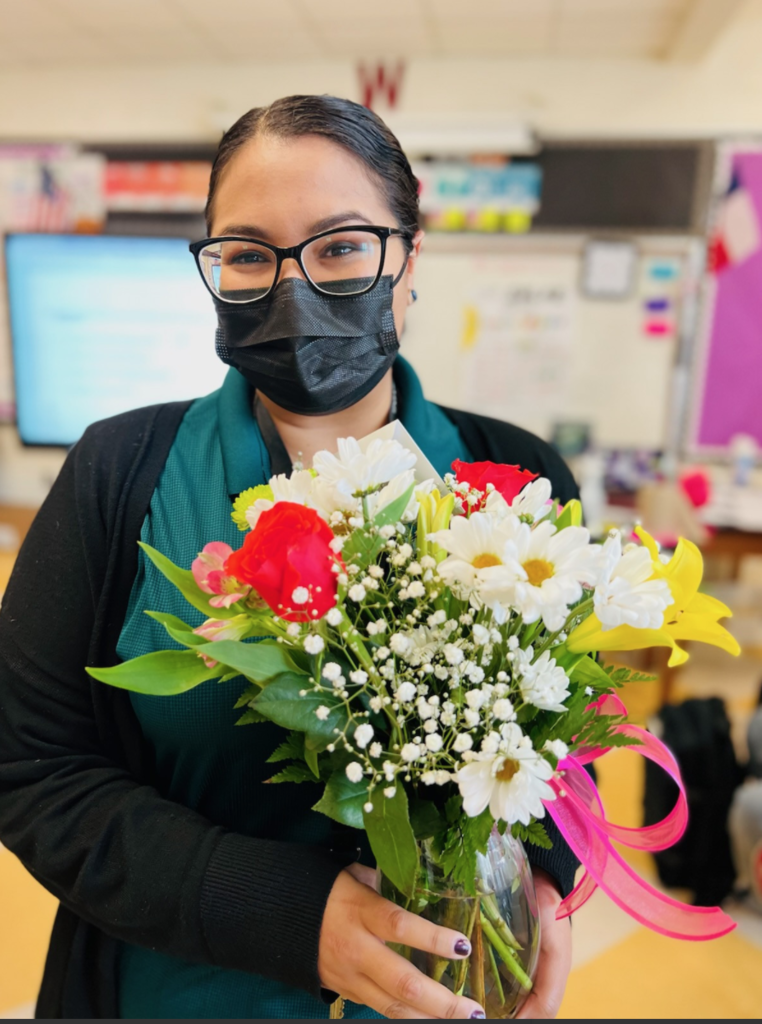 We would like to recognized our school counselors this week as we kick off National School Counseling Week! Thank you for all you do for our students, families, & school communities!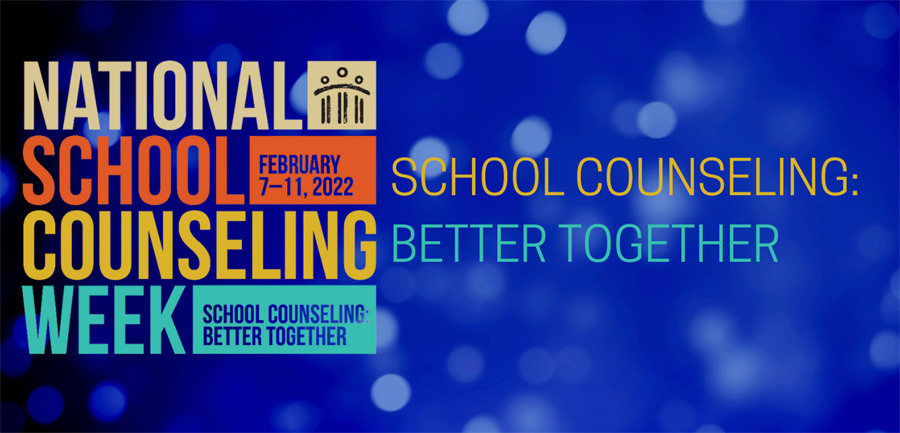 It's happening this week! Don't miss our Christmas Parade on Thursday! Drive by for STEAM take home activities, a gift from your teachers, and a chance to win a car decorating contest!
Today, these amazing students represented Thigpen-Zavala at the Mcallen ISD District Science Fair. We're so proud of them!🔬 Hoy, estos increíbles estudiantes representaron a Thigpen-Zavala en la Feria de Ciencias del Distrito de Mcallen ISD. ¡Estamos muy orgullosos de ellos! 🔬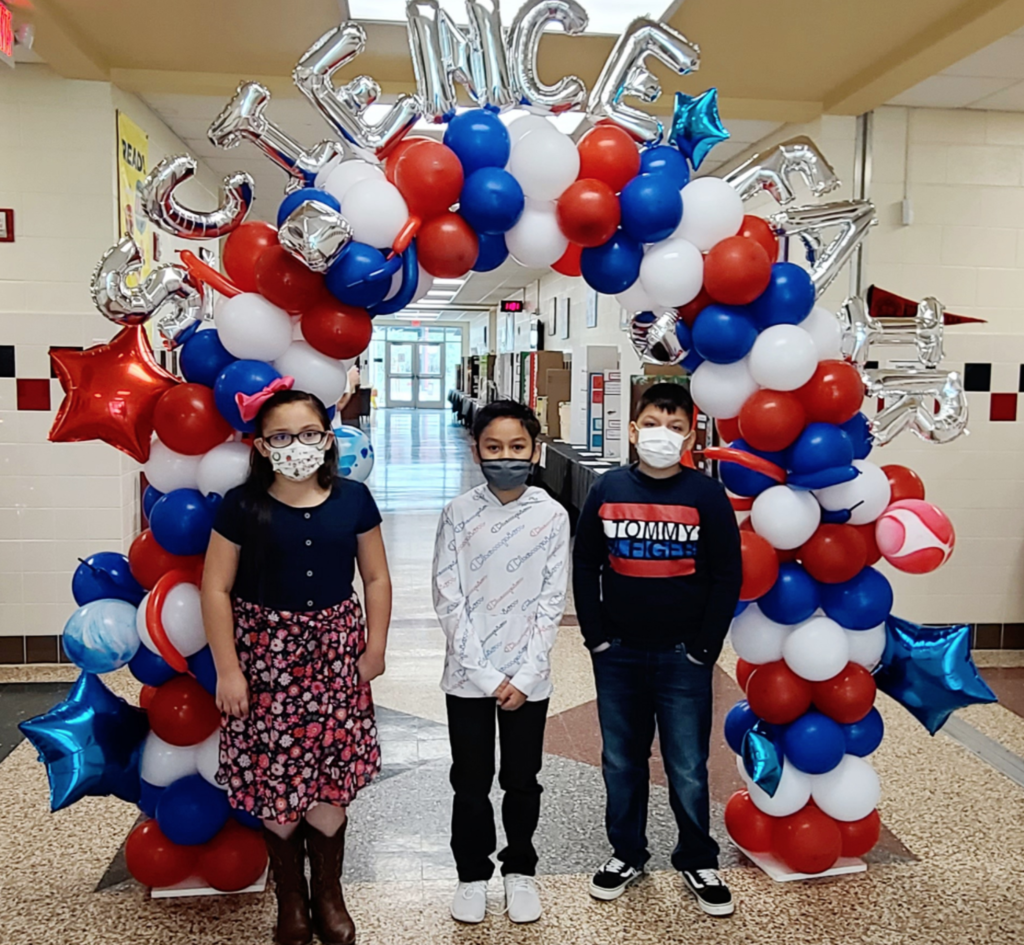 We proved to our Hawks that Santa does exist. He lives in the hearts of so many wonderful people around us. Thank you to the Peña Family for making our Christmas the most memorable ever. Parents: Please make sure you sign and return a permission slip that will go home soon. All our Hawks will be loading buses next Tuesday and will be going on a shopping trip to Five Below. The Peña Family will be there and will hand each student a $20 bill so they can buy themselves items of their choice. Headstart students will not be going on the trip but they will be treated to a pizza party on campus. Our children are so very special and we are so happy that they will be having a special Christmas. ***** Hoy, demostramos a nuestros Hawks que Santa existe. Vive en los corazones de tantas personas maravillosas que nos rodean. Gracias a la Familia Peña por hacer de nuestra Navidad la más memorable de mi vida. Padres: Por favor, asegúrese de firmar y devolver un formulario de permiso que se enviará a casa pronto. Todos nuestros Hawks subirán a los autobuses el próximo martes e irán de compras a Five Below. La familia Peña estará allí y entregará a cada estudiante un billete de $ 20 para que puedan comprarse los artículos de su elección. Los estudiantes de Headstart no participarán en el viaje, pero serán invitados a una fiesta de pizza en el campus. Nuestros hijos son muy especiales y estamos muy felices de que tengan una Navidad especial.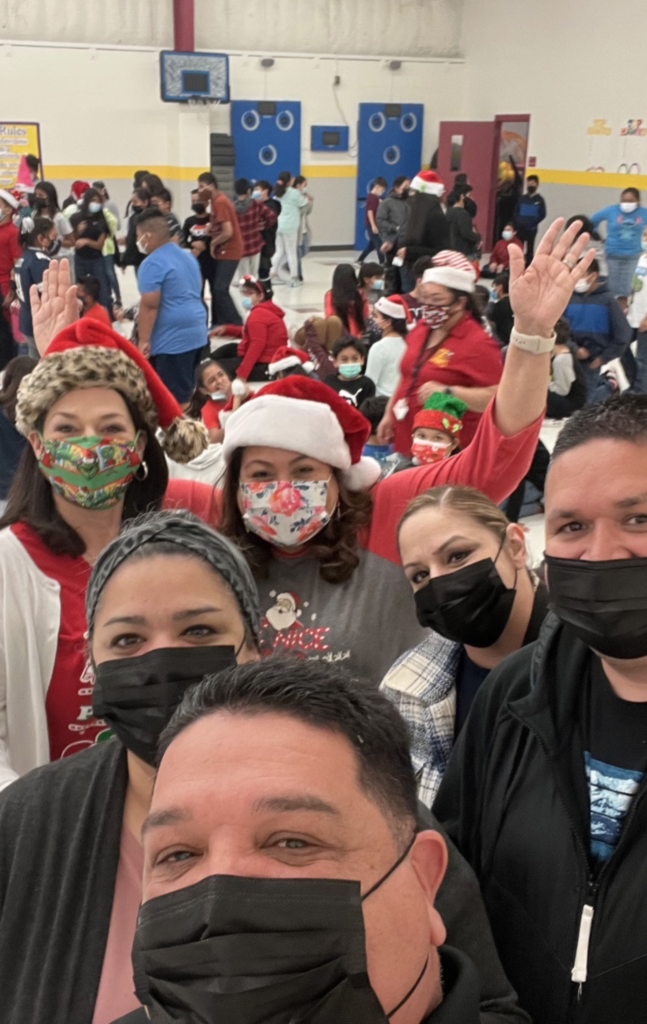 Dear Parents, According to the Dyslexia Handbook (revised 2018), early intervention is key to developing literacy skills for all students. The purpose of this letter is to notify you of dates, resources and where to find Dyslexia-related information.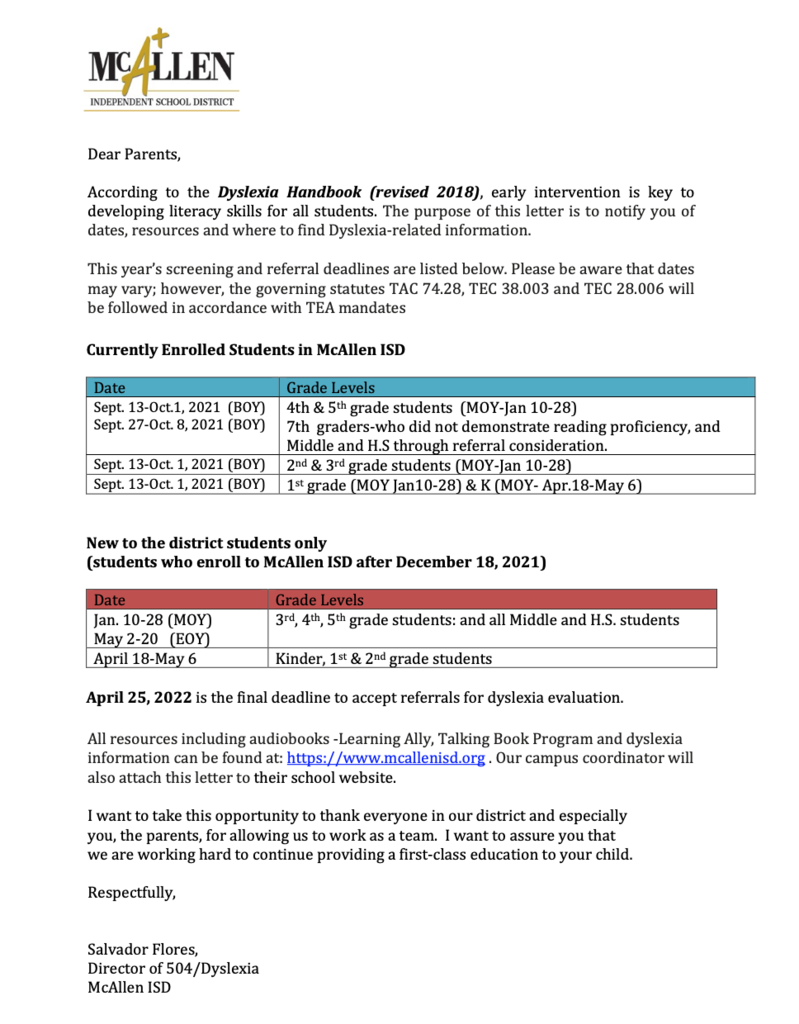 P.E. News!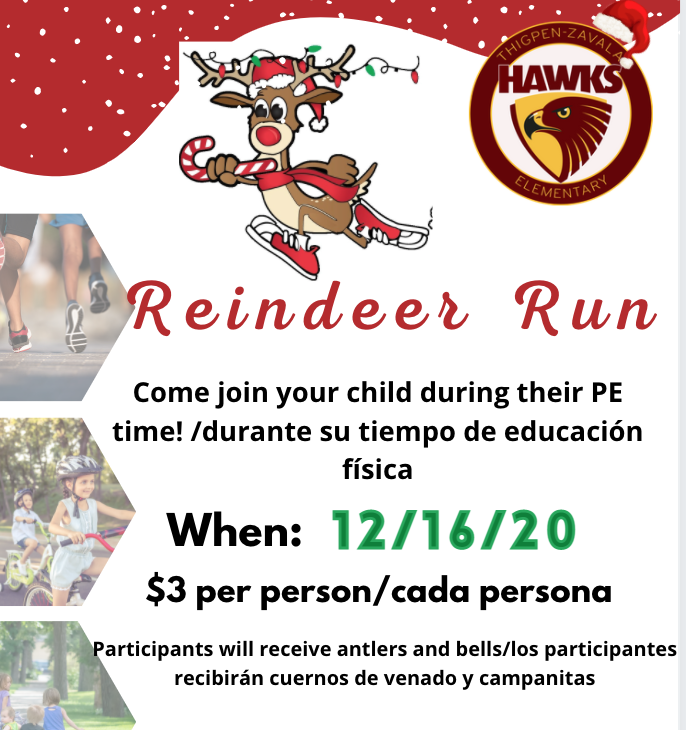 December Christmas spirit days begins today with Candy Cane day! Los días del espíritu navideño de diciembre comienzan hoy con el día del bastón de caramelo.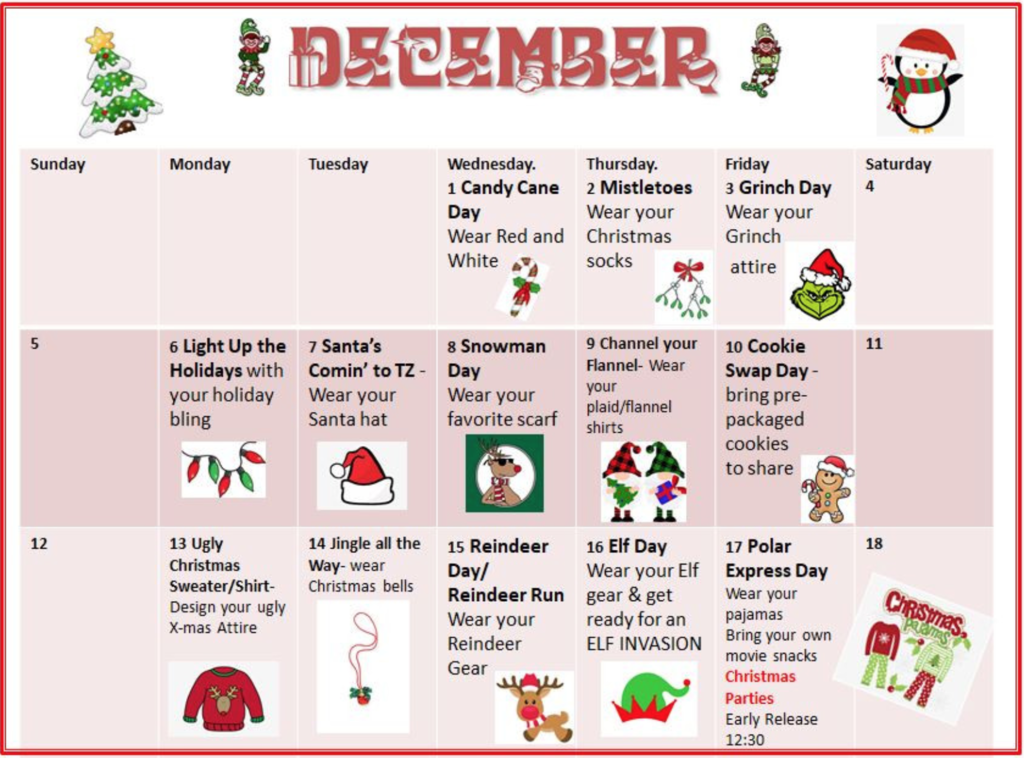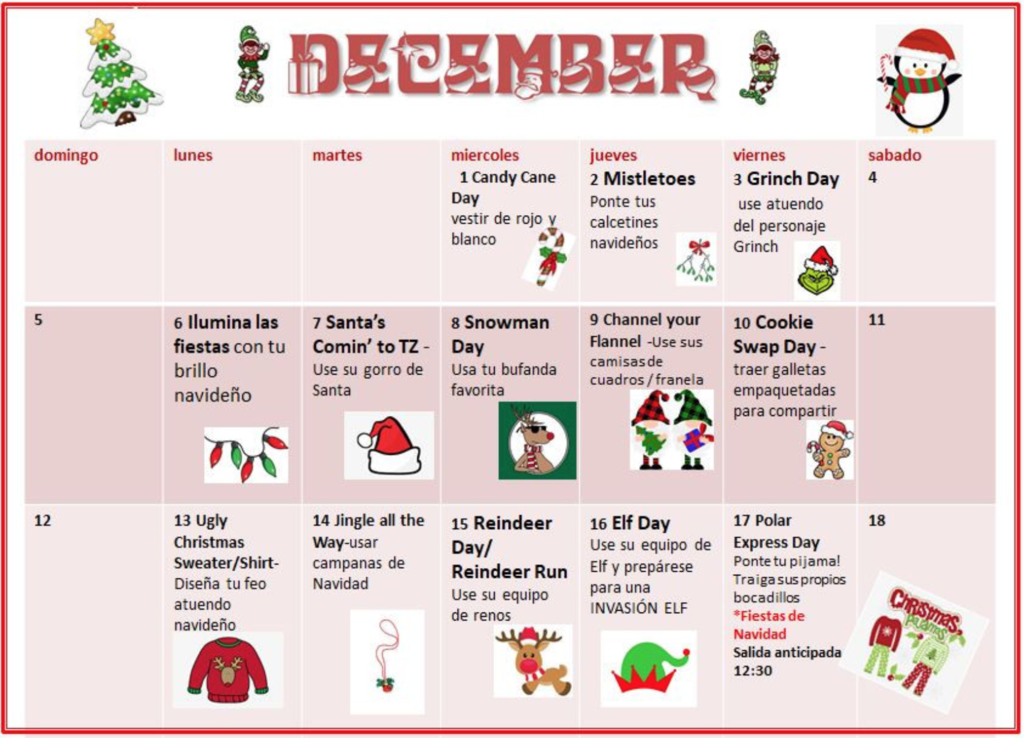 It was another awesome week at TZ, we celebrated our Principal Mrs. Casas (Oct. is Principal's Month), Safety Patrol delivered stuff toys to best readers and students made bracelets to unite for kindness and unite against bullying. -------------------------------- Fue otra semana increíble en TZ, celebramos a nuestra directora, la Sra. Casas (octubre es el mes de la directora), la Patrulla de Seguridad entregó juguetes de peluche a los mejores lectores y los estudiantes hicieron pulseras para unirse por la amabilidad y contra el acoso escolar.